Someone recently asked me what my favorite analytics tools are, and I'm mortified to say that I struggled to come up with a fast and easy answer. With my clients, I tend to choose the right tool for the right job – the tool that might work for one business may not have the exact data or reporting format that another client wants. Frankly, it's not about what my favorite tools are, but what each client wants and needs and what his/her budget will allow. So I'm an analytics tools chameleon, insofar as I choose what works for each client.
And yet, I realized, no matter how much I love analytics and can get a little geeked out about the myriad of tools that can tell us what's working and what's not working…I really should have some favorites. So I've put together a list of my favorite analytics for startups and small business owners.
Wait…Why Do I Need Analytics Tools?
You might be wondering why analytics are so important. Analytics tools provide you with a wide range of data about your business, your customers, and your marketing strategies. Some analytics tools show you exactly how users interact with your website – where they hover but don't click, at what point they abandon your site – and this information, if you use it to guide the evolution of your website, can be extremely powerful. Additionally, you can find out what marketing efforts are bringing in the most web visitors, but more importantly, you're able to see which efforts bring in web visitors that are likely to convert into customers. Analytics tools provide a wealth of information that can literally revolutionize your business. Without measurement, you'll be throwing darts without a dartboard, and that's just silly and dangerous.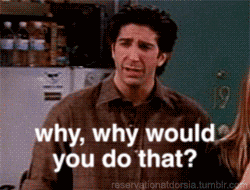 My Favorite Analytics Tools:
Clicky – (clicky.com) Free to $19.99/mo with 21-day trial
If you want everything all in one, you can't beat Clicky. Clicky provides a lot of the same data as Google Analytics, but also more. You get heatmaps, which I love, spam/bot filtering (you all know how I feel about spam referral traffic and bots), uptime monitoring, search keyword rankings, Twitter analytics, and tons, tons, tons more, and best of all, it's mobile-friendly. Clicky wins with me, hands down, because it is so comprehensive, feature-rich, and real-time.
Google Analytics (google.com/analytics) – Free
Most of my clients love Google Analytics because they know it and have heard of it and it's universally recommended. Plus, once you've figured it all out, it's relatively easy to use. You can't go wrong with Google Analytics. However, if you're looking for more in-depth profiling, filtering, and customization, Yahoo Web Analytics (web.analytics.yahoo.com) is pretty cool.
Chartbeat (chartbeat.com) – $9.95 to $49.95/mo
Chartbeat provides real-time analytics that tell you who's on your site right now and how they're engaging with the content. You can find out if people are idle or reading, and even where they are on the page. Nifty for publishers and editorial sites, but also handy for blogs.
Optimizely (optimizely.com) – Free
I like Optimizely for A/B testing. It's great to find out if one headline or sales page format works better than another. I also love them because…free.
Crazy Egg (crazyegg.com) – $9-99/mo with 30-day free trial
If there's one thing I really dig, it's heatmaps. It's fascinating to know what users are actually doing when they're on your site, rather than just guessing, right? And ultimately, this information helps you optimize your web design and improve conversion.
Kissmetrics (kissmetrics.com) – $200-$2000/mo with 14-day free trial
I don't recommend Kissmetrics to many of my clients, simply because it's so pricey and most of my clients are bootstrapping. But if you have the budget, Kissmetrics is cool for getting a sense of your users over time, across platforms and devices. Cool data, but because of the price point, it's not for the feint of heart.
UserTesting (usertesting.com) – $49/user for first 10 users, then $99/user (special pricing available for mobile startups)
UserTesting is a fantastic service that can be indispensable for a SaaS or app startup. For $49/user (to start) you get video and audio of your site or app being used. You can recruit users in your target market from their database to test your site or app and get customer experience analytics and actually see how people use your SaaS or app. It's fantastic and useful data.
The following two tabs change content below.
Susan Baroncini-Moe, author of Business in Blue Jeans: How to Have a Successful Business on Your Own Terms, in Your Own Style, is the CEO of Business in Blue Jeans, a digital marketing firm working with businesses to help them protect and manage their online reputations and gain market share through digital marketing strategies. Named one of The Top 20 Digital Marketing Experts for 2015 by Online Marketing Institute, Susan is a sought-after business and marketing strategist and executive coach. In 2012, Susan broke the Guinness World Records® title for longest uninterrupted live webcast, and she and her businesses have been featured in Redbook Magazine, USA Today, MSN Living, American Express Open Forum, Social Media Examiner, Investor's Business Daily, and Yahoo Finance, as well as many other online and offline publications.
Latest posts by Susan Baroncini-Moe (see all)